The specialist in bridal beauty in Haarlem and Zandvoort
Your big day is fast approaching. Not long from now you will say yes to your great love. But before that happens, a lot needs to be arranged. You are certain about one thing: you want your bridal makeup and hair to be done by a beauty specialist. At L'ambiance Coiffure & Beauté a professional beautician is ready to help you with this. Thanks to our complete beauty experience, you will be a radiant bride on your special day.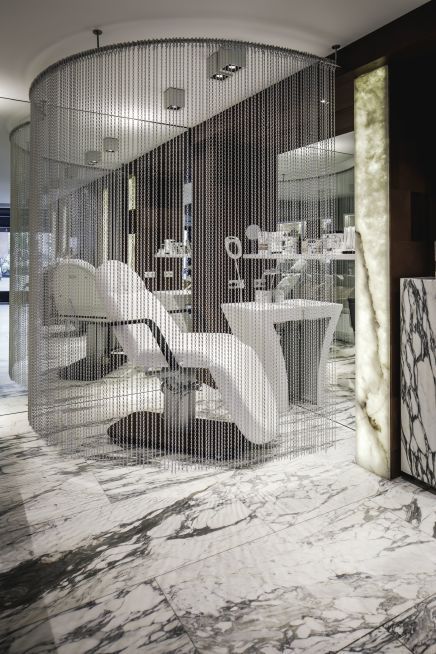 As a bride, you want to have the final word when it comes to your hair and makeup. At L'ambiance Coiffure & Beauté we don't rush things. Step by step we help you decide on your final look so that on the day you will be a relaxed and happy bride. Are you only looking for a specialist to do your makeup or do you also want your hair taken care of? Everything is possible! Call 023 - 822 43 32 for a consultation, trial session or complete metamorphosis.
Consultation
During the consultation our beautician will take all the time needed to fully understand your bridal beauty wishes, all whilst enjoying a cup of good coffee or tea. Our specialist will tell you how we can assist you and where necessary give you advice. She can also show you which makeup colours and textures best suit you as well as which hairstyle would compliment your wedding dress.
Trial makeup session
As a follow-up appointment, you can book a trial makeup session. Based on your initial consultation, our specialist will create the discussed look. This way you will be given a sneak peek of how you will shine on your wedding day.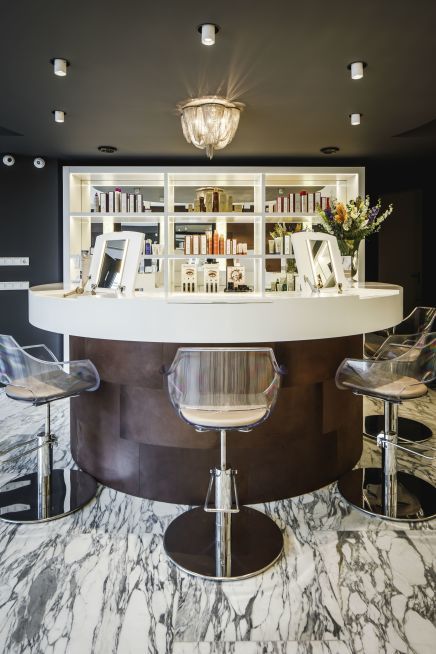 Final makeup
During this session, any changes to your look that you decided on during your trial session will be made. You will look in the mirror and see a real bride. Enjoy your wedding day!
Trial hair styling
Do you already have a specific bridal hairstyle in mind? Our professional hairdresser at L'ambiance can create this for you. Do you want wavy locks or a classic bun? During the trial session, our specialist will show you all the options.
Final hair styling
Your hair will be treated with the best care. On your big day, your hair will look exactly like what you decided on during the trial session. Now that your hair is done, you can have the most beautiful day of your life!
Bridal package
Would you like to have both your makeup and hair done at our salon? Then opt for the complete package. Make your wedding day stress free and prepare for your big day in one place and with the same specialist. This way you don't have to rush from one place to another and you can enjoy a relaxing wedding preparation.
A Metamorphosis including washing, cutting, hair mask and styling
Time for something completely new? Are you looking for an exclusive look for your wedding day? Thanks to the all-inclusive salon service at L'ambiance Coiffure & Beauté, you can undergo a complete metamorphosis. All of our care products, equipment and staff are ready for you.

Would you like a complete overview of all our services and prices? Please contact us.