Face, hair and nails at L'ambiance Coiffure & Beauté
Every beauty treatment should be a moment of indulgence, a moment to yourself to enjoy in a calm atmosphere. Are you looking for luxurious care in a relaxing setting? Do you enjoy good service and Nespresso coffee? Enter L'ambiance Coiffure & Beauté and fulfill all of your beauty dreams. Clear skin, beautiful nails and perfectly groomed hair? Look after yourself and book an exclusive treatment today. Call 023 - 822 43 32 and make a reservation. Special requests or questions? Fill in our contact form.
We are looking for a hairstylist and nail technician. Trainees are welcome to apply too! Contact us for more information!
Exclusive beauty treatments in our salon in Zandvoort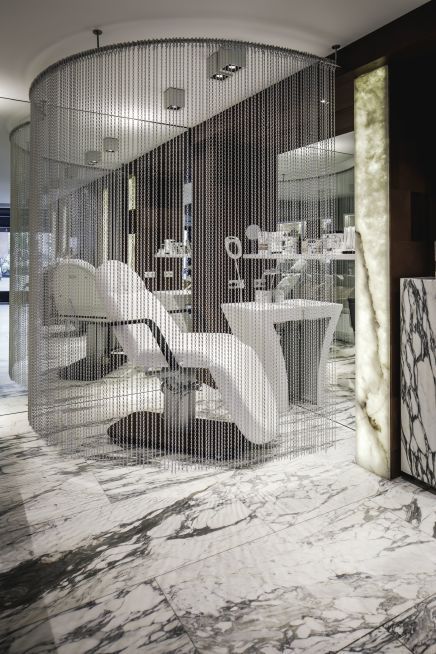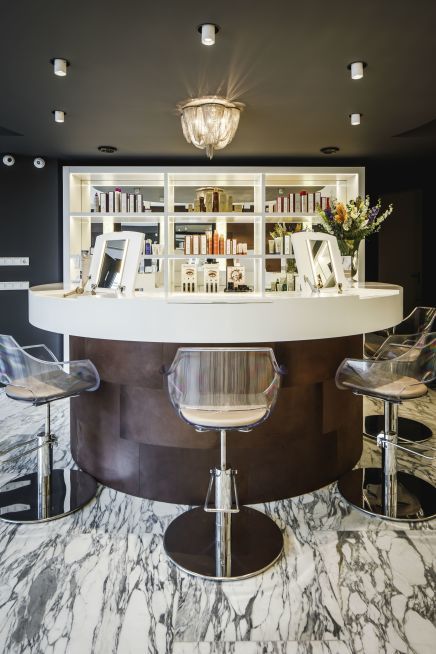 Whichever treatment you choose, at L'ambiance Coiffure & Beauté in Zandvoort you will experience a 5-star luxury treatment. Upon arrival a specialist will be waiting for you with a welcome drink. We only serve quality coffee. While you wait, you can enjoy a foot treatment or take a seat in a massage chair. We only work with high-quality products and take our time to give you the ultimate relaxation you deserve.

More about L'ambiance Coiffure & Beauté's services.
Hair
To us, it goes without saying that our customers should enjoy complete hair care. We aim for our clients to always leave our salon as happy, beautifully groomed customers. This is why our hair treatments and cutting services always include washing without additional charge. L'ambiance Coiffure & Beauté's services include:
Wash

Cut

Hair dye

Highlights

Braids

Root treatment

Perms

Hair treatment

Blow dry
Are you looking for professional hair care or a complete makeover?
Beauty
Your beauty is unique. At L'ambiance Coiffure & Beauté we look forward to assisting you with the optimal care and pampering of your skin and nails. Enjoy our services:
Makeup

Skin cleansing

Hair removal

Eyebrow tinting

Eyelash tinting

Eyelash extensions

Nail care with CNDTM ShellacTM
Do you want to pamper yourself, but you're not sure which treatment to choose? Ask our beauty specialist.
Love Award 2018 winner
In February 2018, we were voted best bridal makeup artist and hairstylist in North Holland. If you are interested in having your wedding beauty preparations done at L'ambiance, contact us soon to schedule an appointment.
All-inclusive beauty salon in Zandvoort
L'ambiance Coiffure & Beauté opened its doors at 17B Haltestraat in August 2016. This newest beauty salon in the heart of Zandvoort offers the complete service of a hair salon, nail studio and spa in one. This concept was set up by beauty professional Delaram Feizaskari.
Would you like to know more about the brands she works with or about the vision of L'ambiance Coiffure & Beauté?